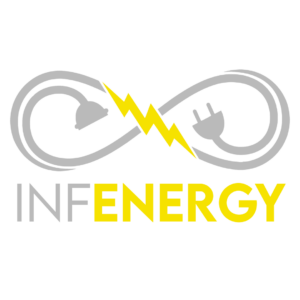 We save the environment while saving people money!
Duties and Responsibilities
Installs and monitors performance of installed electrical equipment for hazards, adjustments, or replacement.
Repairs, installs, replaces, and tests electrical circuits, equipment, and appliances using appropriate tools and testing instruments.
Leads, guides, and/or trains other electricians in applicable procedures and techniques.
Repairs and maintains motor control centers and programmable logic controls (1000 volt and below).
Plans electrical secondary system additions or modifications.
May perform work of lower level electricians.
Ensures proper care in the use and maintenance of equipment and supplies; promotes continuous improvement of workplace safety and environmental practices.
Reads, employs, and updates electrical panel schedules.
Performs miscellaneous job-related duties as assigned.
Minimum Job Requirements
High school diploma or GED; at least 10 years of experience directly related to the duties and responsibilities specified. Possession of a current Louisiana or Florida Electrical Master Electrician License
Completed degree(s) from an accredited institution that are above the minimum education requirement may be substituted for experience on a year for year basis.
Knowledge, Skills and Abilities Required
Knowledge of secondary electrical systems including planning additions or modifications on secondary circuits.
Ability to use appropriate tools and diagnostic equipment to repair, install, replace, and test 1000 volt and below electrical circuits, equipment and appliances.
Ability to use hand and power tools applicable to trade.
Ability to diagnose and repair electrical controls, industrial motor control centers, and programmable logic controllers for secondary systems 1000 volt and below.
Ability to lead and train staff and/or students.
Ability to read commercial electrical blueprints and apply NEC through the full range of commercial and industrial maintenance and construction work.
Ability to read, understand, follow, and enforce safety procedures.
Ability to install and maintain motors, welding equipment, lighting fixtures, generators, circuit breakers, and transformers as appropriate to the position.
Ability to isolate defects in wiring, switches, motors, and other electrical equipment.
Job Features
| | |
| --- | --- |
| Job Category | Master Electrician |
| Minimum Pay | $27 |